It is hard for civilians to fully understand the sacrifices our military families have to make. Moving to another place requires our military families to recreate a new support network for every move. Below are some resources to help during the relocation process.
The Career:
Finding another career in a new town can be exhausting. Here are some helpful links to get you started.
Professional License Transfers:
Teacher License Transfer to Indiana
Teacher License Transfer- All states
Nurse License Transfer to Indiana
Nurse License Transfer- Out of State
Emergency Medical Services Transfer to Indiana
Emergency Medical Services Transfer Out of State
Resume Help:
Need to update your resume to apply for a new career. Help is available. Here is a resource to get you started.
Local Temp Agencies:
PRO Resources Staffing Services
Express Employment Professionals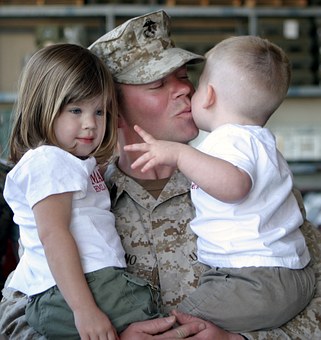 The Kids:
Sesame Street App:
Sesame Street for Military Families has developed an app to help your child learn about the upcoming transitions in their lives. Complete with games and videos this is an interactive tool to help with some tough conversations.
Local Schools:
Learn about the local schools in our community here.
Local Activities:
Looking for fun things to do around town? Here is a great resource for finding exciting things to do and places to make new friends.
Our Community:
The Greater Lafayette area is a wonderful community with something for everyone. Proximity to Purdue University affords great education, employment opportunities and activities for everyone to enjoy. Lafayette has a cherished downtown that is changing everyday. Several places are available to enjoy nature locally too.
The Move:
Moving is stressful, especially for our military service members because they need to move in a hurry! Here are some tips to help you out.
Moving long distances can also be tricky.
Breaking the news to the kids. Sesame Street For Military Families – Moving